The CTO Field Guide
Get started the right and safe way
Congratulations on your new gig !
You got a new job or got promoted. Or you want to get to a tech leadership position. In this book you will find useful advice, guides and templates to get up and running.
You'll learn:
How to make the most of your first 90 days in the job
What are important signals and metrics to help your team
What is important to focus on, what can be left behind
How to hire, evaluate and build teams for a fast growing company
If you felt that your job is missing an user manual, you found it.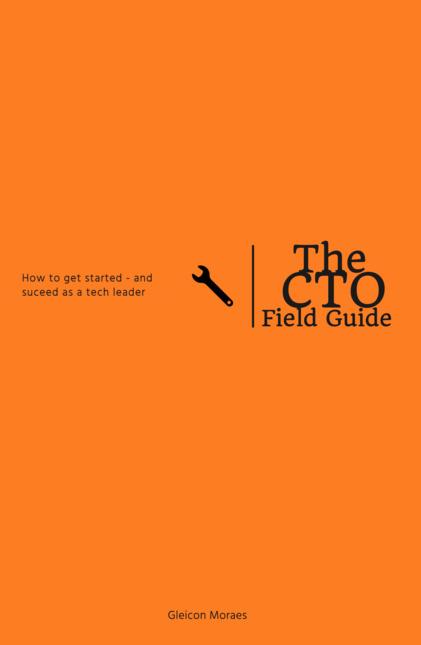 What is in there ?
Simplicity
Everything in this book is simple, appliable and actionable. No philosophycal advices, no agilisms, no tiresome coding or infra good practices. It is a concise and straight field guide, similar to the ones we used to have to fix computers, televisions and machinery.
Scale
Everything is battle tested, based on more than 25 years of experience and 10 years advising tech companies.
Its goal is to get anyone comfortable and prepared to lead in any scenario. This is not a regular Engineering Management book. It is meant to be accessible.
Engineering
This is a book about tech leadership - leading engineering and product organizations. No cheap philosophy or snake oil. You get what you see - it helps you start managing a tech team, define a set of expectations to fulfill and how to grow doing it.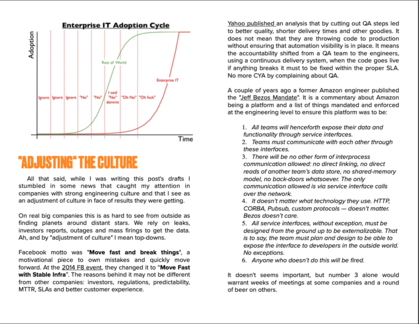 Pay what you can for the book
I've set a minimum value of US$ 4.99 or more if you can. Gumroad takes care of checkout and product delivery. After buying the book, you will receive access to all book releases and support material that eventually is created.
Alternative payment methods provided upon request to gleicon at gmail dot com: PIX (for brazilians) and Paypal.
If you don't have the money or belong to a marginalized minority group, drop me a line at gleicon gmail com so I can set you up.
Download and links
Chapter 4 discuss decisions and patterns that can change your team behaviour. Get it here for free.
This book was built from my free material and blog posts, mostly at Medium and at github. I've added and expanded them with new material and learnings
You can find some new writing at my substack page along with a newsletter that I promise won't flood you because I don't have time for it
This is the slide deck to help you build a 90 day plan
The Engineering Ladder I mentioned in the book can be found here.
Data and Data organizations deck can be found here
Frequently Asked Questions
Is this a [coding, infrastructure, infosec, data] book ?
No, it discuss all these topics but from a manager standpoint and how to succeed on the. You may manage a small team of data engineers or be the head of a product engineering division - there will be something from you there.
Why should I buy this ebook ?
Have you found yourself starting as a manager because no one wanted to get the work done ? Have you had to start tackling new responsibilities that your coding skills felt "in the way" of getting a solution ? Have you had to have difficult conversations and felt that you were pushed into a leadership positions ? If so you need this book. If you didn't had any of these moments yet you still need this book to get prepared.
Where the information in this book came from ?
10 years of mentoring and coaching for startup tech leads, 25 years of experience on engineering. It is a guide, not a novel or methodology book. The information in there will help you get your work done. It is used to help CTOs build their teams and Tech Executives to get started in a productive way.
Do I need to buy consulting/mentoring/coaching/x from you ?
No, the book is designed so you can get it done yourself. It is a bold statement but an effort to make it easy for everyone and anyone to become a manager.